2008. 12. 15. 15:51

You perfectionists out there!
I know how uncomfortable it was to save your not-so-perfect work and show in public.
Now you don't have to worry about it.
Just save your work as 'closed.*'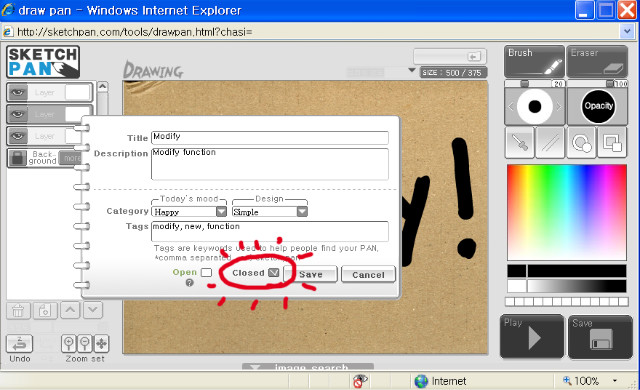 Go to the view page and click on 'Modify.'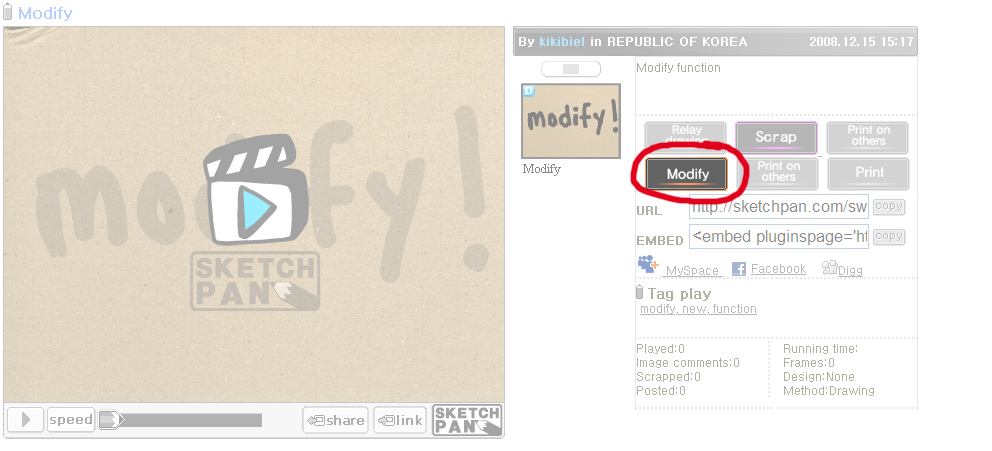 Go ahead. Start perfecting your work!
Soon there will be an option to switch to 'open' from 'closed' when you feel it's ready.
* About our saving options:
'Closed Save'
won't allow your work to be modified by other users while
'Open Save'
will. If you 'Open Save,' the work will be saved in TogetherPAN, where people can relay draw after your work.
nopalea

2012.11.10 11:14


I was able to find the details that I was searching for.
I must thank you for the initiatives you have made in writing this article.
I am expecting the similar best efforts from you in the future as well
http://www.blognesian.com
http://www.nopaleajuicereview.org
http://www.blognesian.com/best-buy-coupons-for-get-discount