'animationpan'에 해당되는 글 6건
2008.12.03 11:52

Let's forget about those complicated human body animations from yesterday!
We're more familiar with stickmen anyway. Well, at least for me they are...
Great things about stickman animations are that they are
 easy, dynamic, and 

funny

!
Check out some of hilarious Stickman Animations by our SketchPAN friends. LOL
If you see some other better ones or you can do better, let me know!
By
Turtleyang

'Crazy Bouncing Ball'
By
Mongdangyeonpil

'Spiderman losing control'
2008.12.02 14:21

We've got some amazing animators who created physics based body animations. 
Check them out!
'Moonwalk!' by a guest from Australia
'Throwing Balls'
by Gagagam
2008.12.01 10:30

This animation created by
DJTrock
 was amazing! 
We couldn't help but post his work up here.
DJTrock's comment
:
"
I made this with boredom and from a Plan I had many years ago,
Sketchpan made it possible! Thanks sketchpan!"
Thank you DJTrock for creating the awesome Flying Dragon animation with SketchPAN! 
2008.11.10 12:56

This short yet impactful

animation

was created by our user,

Gurimzzang

,
who is only a middle school student. Enjoy~!
2008.11.07 14:54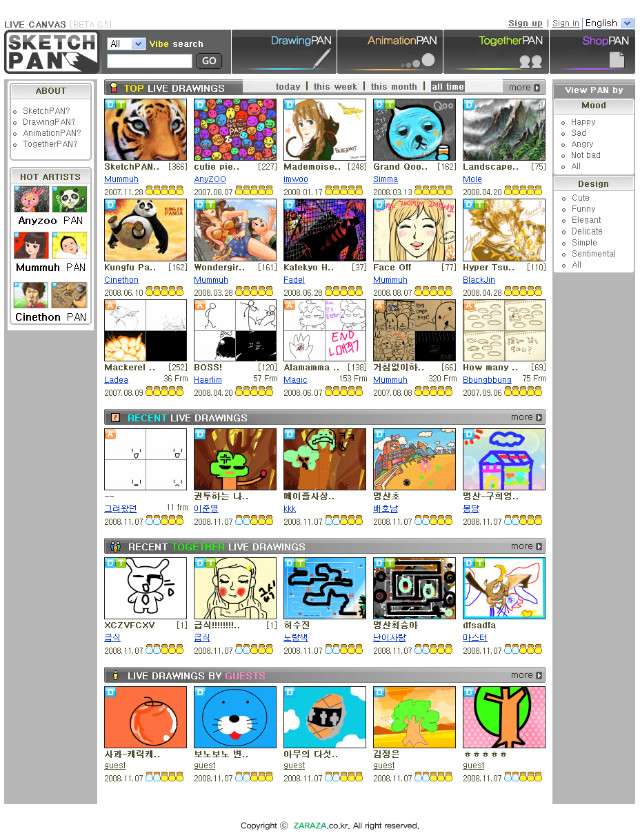 If you are wondering what this service is about, click

'ABOUT'

If you want to check who's the hottest artists these days, click

"HOT ARTISTS" 
'Top Live drawings'

shows the most popular drawings and animations. 
You can browse them in groups of today, this week, this month, and all time.

'Recent Live Drawing'

shows very new drawings and animations that are created by users. 

'Recent Together Live Drawings'

shows very new relay drawings created from TogetherPAN.

'Live Drawings by Guests

'shows new drawings and animations that are created by non sign-in users.
You can also view contents by

Mood and/or Design.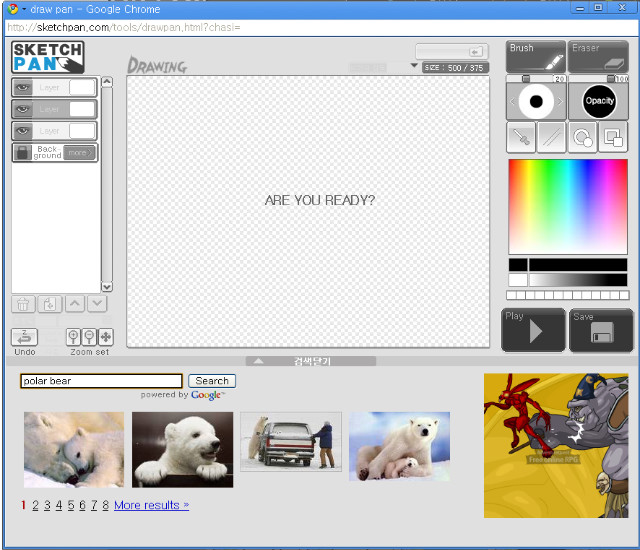 DrawingPAN
lets you record your drawing process and replay it.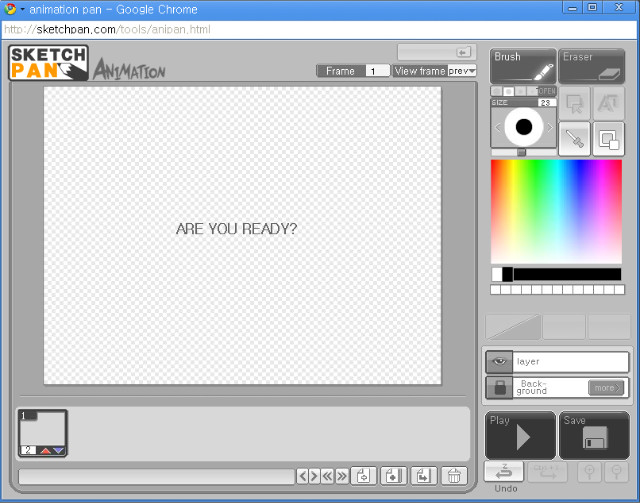 AnimationPAN
lets you create a flipbook.
TogetherPAN
lets you 
relay draw
after another to create a
collaborative artwork.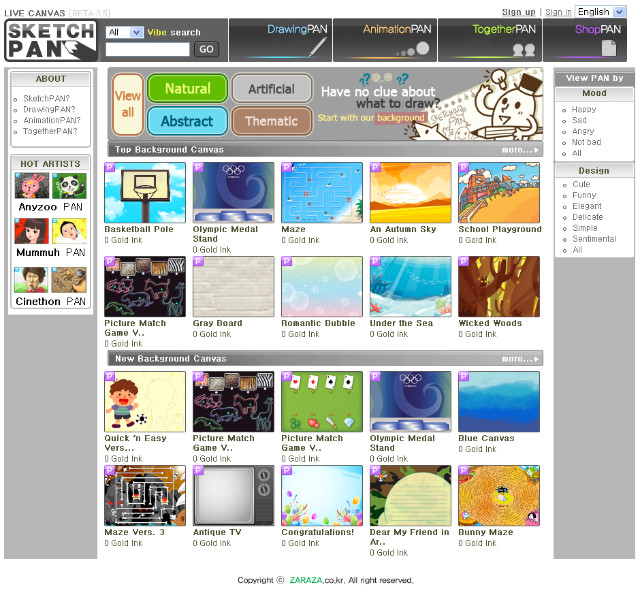 ShopPAN
lets you start with more than a blank sheet of paper.
MyPAN
is your personal page. Keep track of drawings by your friends and your own.
2008.11.07 14:34

"You have interesting stories in mind? Tell us in motion picture!"
AnimationPAN
lets you create a flipbook.