2008.11.07 15:42


There are so many

talented artists

using our tools at

SketchPAN.

 
These are just few of them. Please join us and make friends with our artists :D!!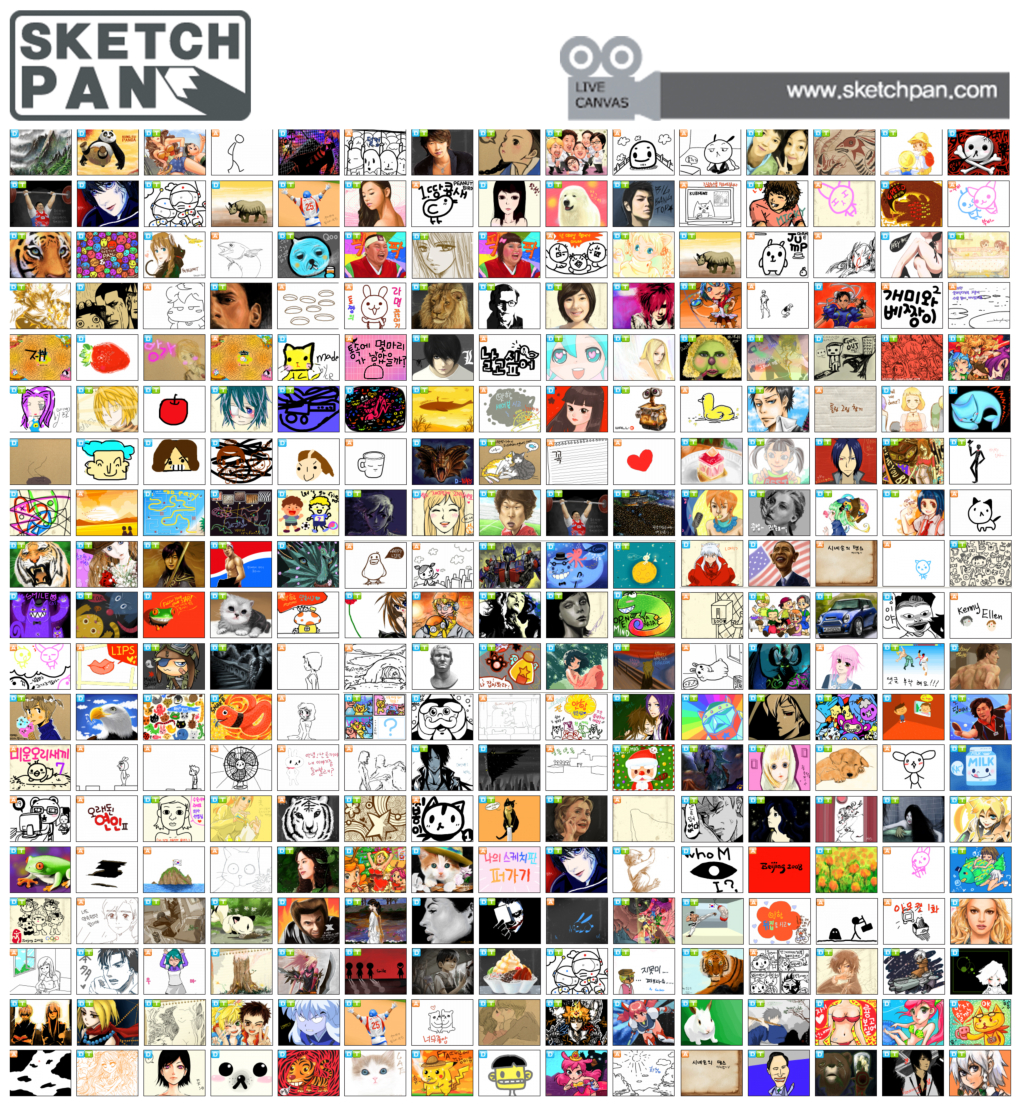 2008.11.07 14:32

"You want to show off your drawing skill? Show us how you do it!"
DrawingPAN
lets you record your drawing process and replay it.