2009.06.21 11:39


Happy Father's Day!!!


It's June 21st today, which means it's Fathers' Day in United States, Canada and U.K!

Why don't you create a lovely message to your dad and show him or send an email?

How?

I'll give you a little hint by showing what Warden and Amber have created ;)



by Warden from U.S.
by Amber from U.S.

Here's how you can send email..

2008.12.15 12:38

Do you want to send a special
Christmas card 
to your family and friends?
Why not create your own this year! 
1) Simply draw on DrawingPAN or AnimationPAN, and save.
2) Copy URL! (on right side)
3) Paste URL onto your email and send! Your part is done!!
4) Now your special someone can click the link. 
5) The special card will be played! It's so easy.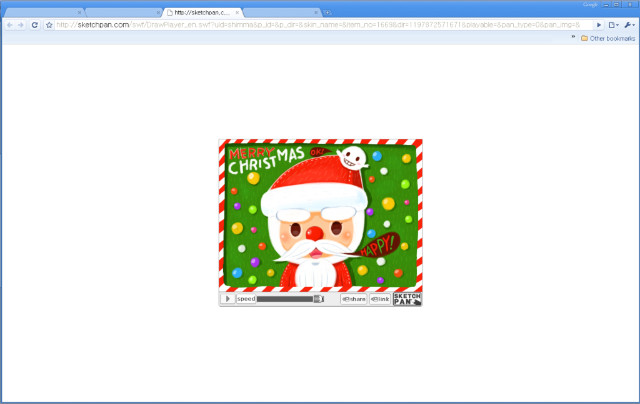 ---
Here are some great Christmas images created by SketchPAN friends~
By ZeroYuki
Try coloring this Santa Clause by 'relay drawing'.
by Kikibiel