2008. 11. 10. 19:15

It's sometimes hard to starting from the scratch. Some people are better at building ideas from another. 
Our SketchPAN designers made some background canvases for you to expand your imagination. 

Click on ShopPAN

from the tab, choose the background you like, then

apply on

either

DrawingPAN or AnimationPAN

. Have fun~!!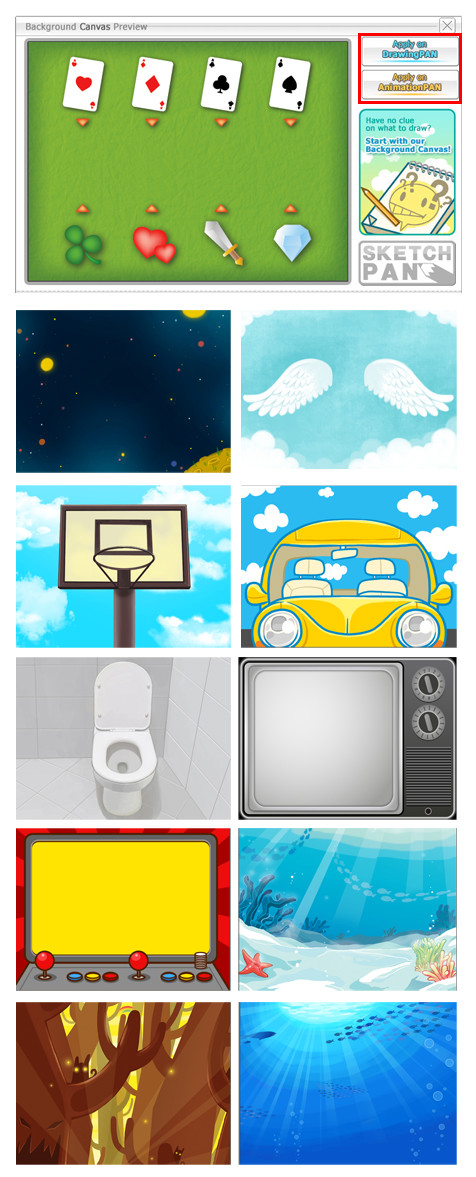 Cheap Beats By Dre

2011.12.29 16:45

감사합니다 나 눔 을 기대 하는 것 이 당 신의 다음 편 공유 했 다.

Monster Beats Outlet

2011.12.29 16:45

다른 느낌 을 나 누 는 감사합니다.